Visitor Log
Use CompanyControls to keep an essential log of all your visitors in and out of your place of work

Visitor Management solution for your reception for a seamless welcome.
Visitor arrival and departure
Give your front desk a schedule of expected visitors and save time when they arrive by just having to confirm their details and signing them in as arrived. Visitors can be added to the log as they arrive as well. The location and internal employee, among other important information, are linked to the visitor log. Visitors are then marked out as leaving when their visit is completed.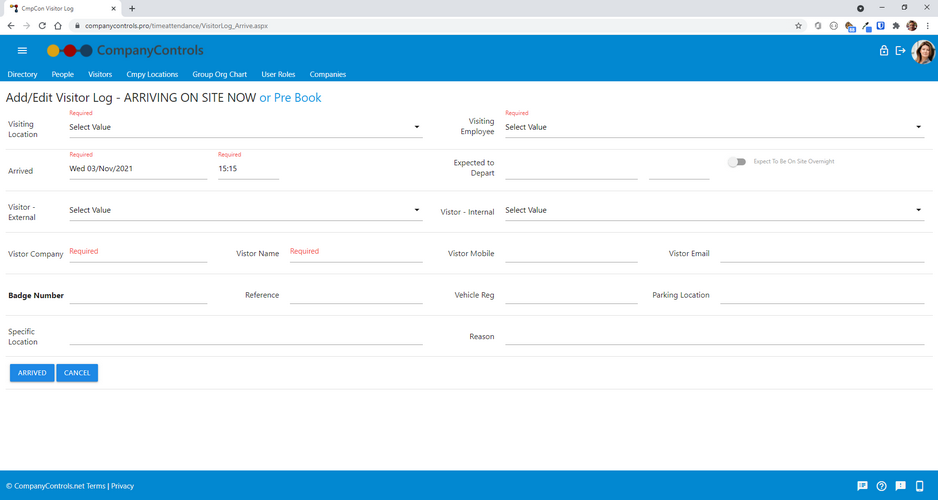 Valuable visitors
Over time your business will capture a broad and valuable selection of visitors. The log provides a sensible searchable history of these visitors that can prove to be business critical a considerable time after their visit has concluded.