Timesheets
Allow employees to complete their timesheet via CompanyControls

Our timesheets allow for your employees time to be allocated and processed according to your Company policies.
Day allocation
Give your staff the facility to allocate their time to each day. On submission the timesheet will require their manager's approval before passing to HR or payroll. CompanyControls enables the efficient issuing and collection of all timesheets.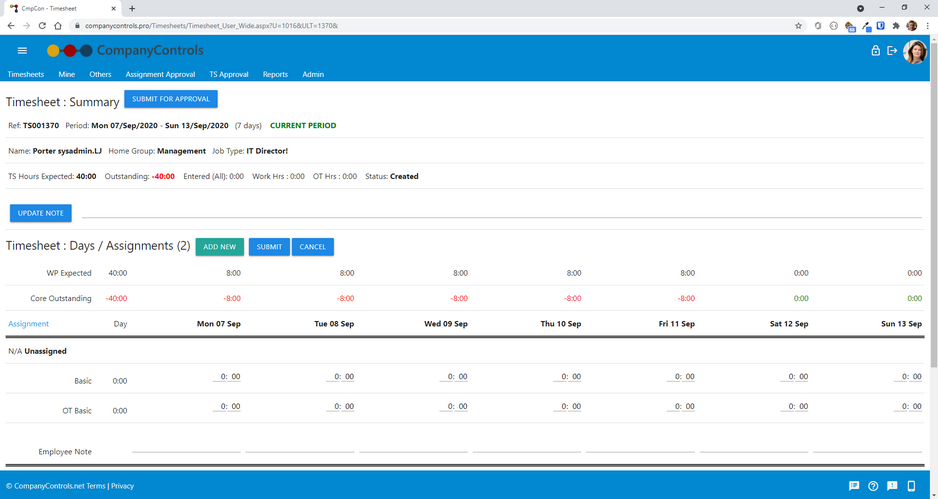 Task allocation
In this mode, time can be allocated to a series of tasks such as projects or clients in any one day. These tasks can be made available to select based on the department, employee or the current date e.g. project has been closed. Time allocated to these tasks can be expected to have an approval from a specific individual or list of people who control the time allocated to that project. Time (and expenses) allocated to particular tasks are summarised in a time/cost report.