Reports
Comprehensive selection of reports

Extensive list of categorised reports for every business areas
Reporting Features
CompanyControls provides a selection of key reports for all business areas. The information of each reports can be focused to show the specific employee or date range that is required. Once satisfied, the report can be exported to a number of common formats including PDF and XLS. XLS provide further opportunity to drill down into the data.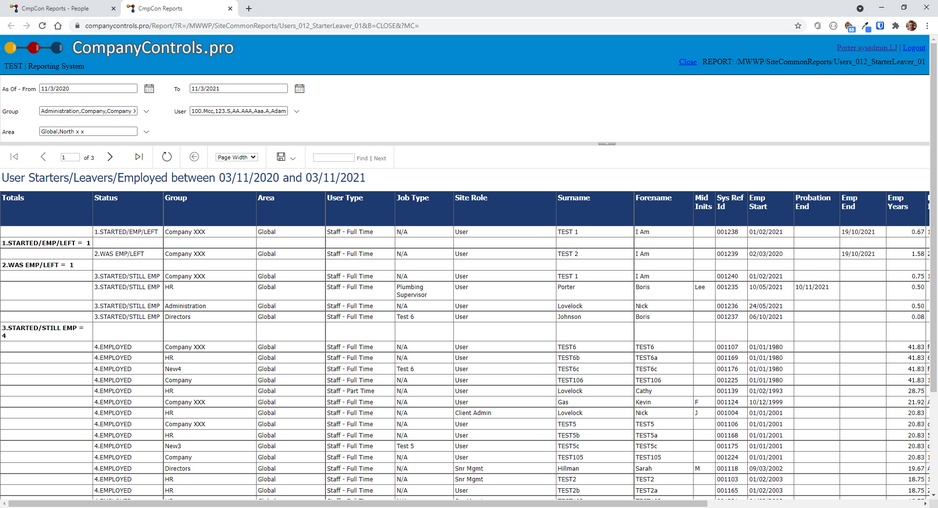 Client Specific Reports
If you require a report that is not already available and unlikely to be required by other clients, we can create one and make it available to you.