Time & Attendance
Punch terminals or online attendance

Collect time at work by punch terminals or online to compare with contracted daily hours or hours per week.
Time punch
CompanyControls allows staff to Punch In and Punch Out via RFID, Fingerprint and Palm scanner hardware terminals and compares their actual time at work with their expected hours from their work pattern. This provides total hours per day/per week, overtime and lateness information. Leave and Sickness information is automatically brought into the Attendance reports.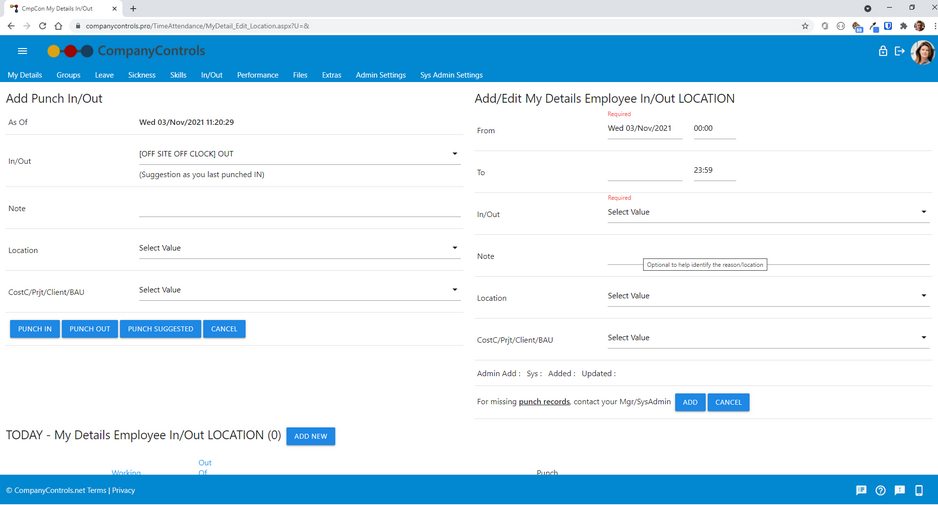 Whereabouts Information
Staff can add a whereabouts record if it is going to be impossible to clock in. This could be due to travelling, an exhibition or at a customers location for a period of time. This is useful to impart availability information to the rest of the team even when clocking is not required.