Performance Appraisals
Issue your staff their performance appraisals via CompanyControls

Pre-written or custom performance appraisals to gauge focus, effort, satisfaction and achievement across your workforce.
Available Appraisal Selection
Our appraisal forms include:
Performance Appraisal with Goals
360 reviews
Job progression
New Starter Welcome Pack
Exit Questionnaire
Your own current performance appraisal (custom)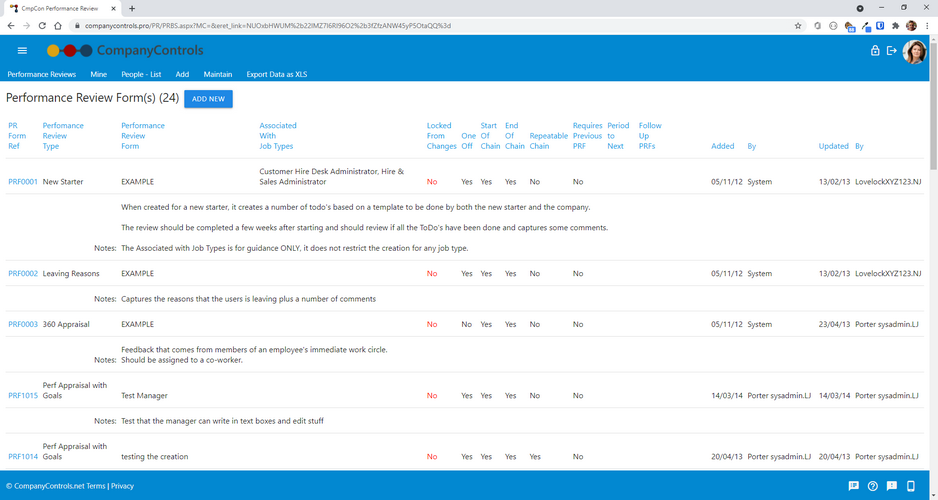 Goals and Objectives
By setting Goals and Objectives in a performance Appraisal, CompanyControls will create tasks for the employee. Progress notes can be added to tasks to keep track of them throughout the period between appraisals. These Goals and Objectives from the previous appraisal will appear on the current appraisal for satisfaction with any progress notes. This helps keep track of direction and employee success. Importantly it also helps keep track of difficulties and hurdles to overcome.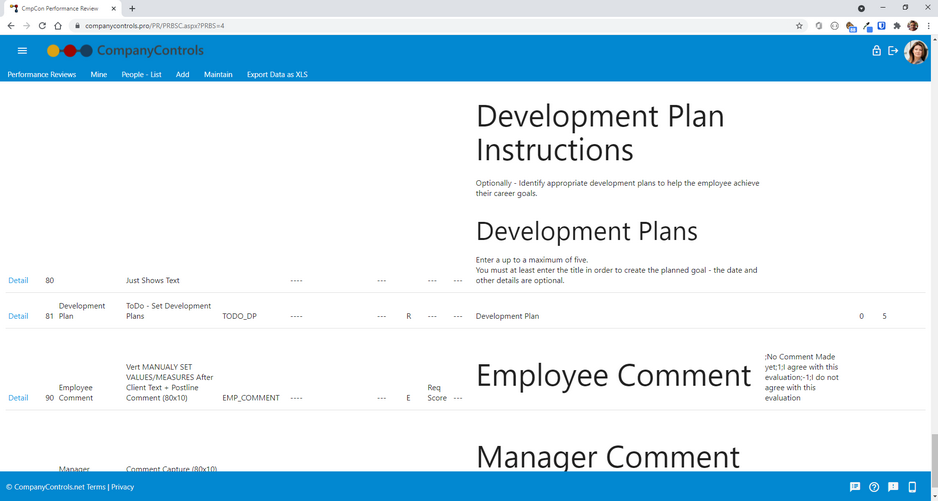 A Permanent Record
All Appraisals expect to be completed by the employee or their manager or both. Questions aimed at the employee can only be answered by the employee and the same is true for the manager. This guarantees the legitimacy of the answer by the person. When both the manager and employee are satisfied with the appraisal, it can be digitally signed by both which locks the appraisal from being changed and ensures the document is a permanent record.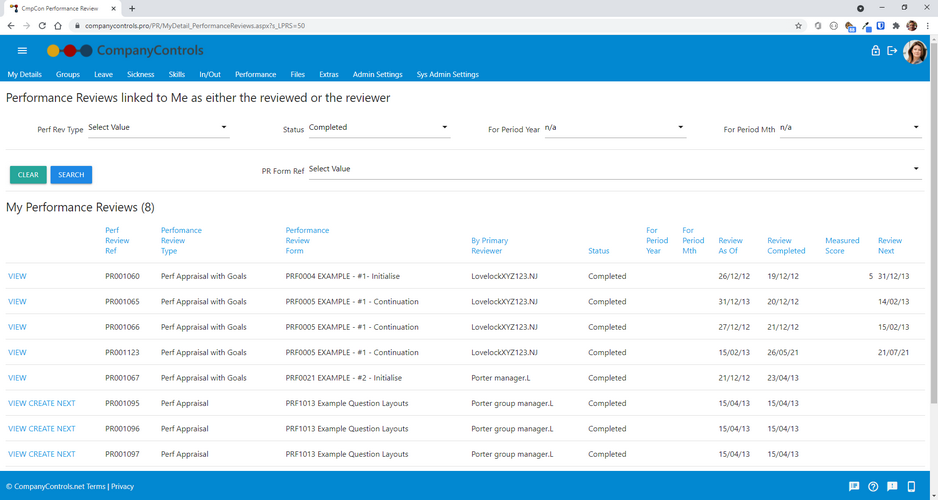 Appraisal Progression
CompanyControls allow for different appraisals to follow each other in a progression. In the simplest form this allows for there to be a starting appraisal and subsequent ones where the past information can be brought forward. More complex flows can be created to lead the employee, for instance during the start of their employment contract at regular intervals throughout their first year.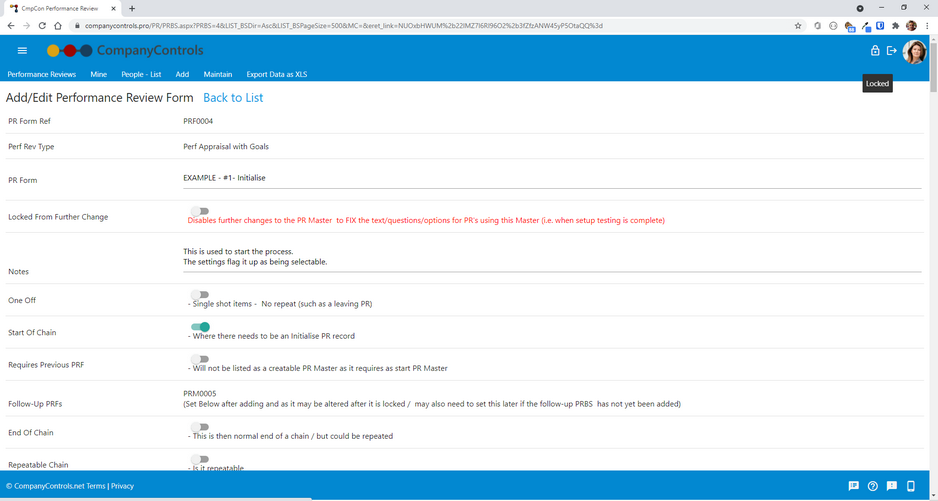 Smart Tasks
Templated tasks can be raised on the issuing of any performance Appraisal based on its recipient. The destination of the task can be related to the recipient such as their manager or colleagues or someone unrelated such as the IT manager. This allows for tasks to be issued automatically for instance when a New starter Questionnaire is issued and pertinent employees can be mustered to deliver the expected welcome.