Fire report
Accurate, up to date information about the people in your workplace.

A quick access report to show the employees and visitors who are currently in your workplace.
Accurate and up to date
The fire report take the work pattern and work location information for each employee to predict their on-site status. This information is significantly improved with the inclusion of the Time and Attendance information. All on-site visitors are included on the Fire Report.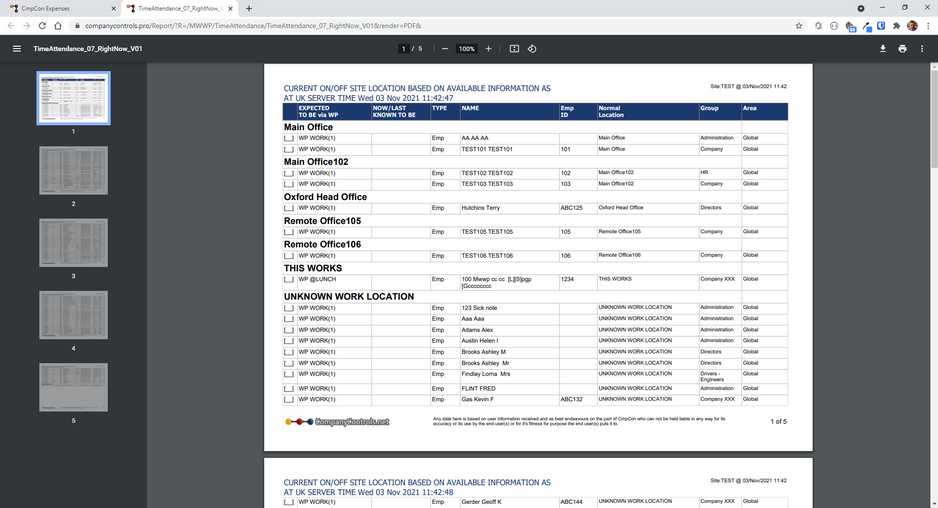 Availability
The Fire Report is available as a quick print report from any page in CompanyControls or online via any mobile (https://companycontrols.pro/mobile/).