Expense Management
Expense claim submission and approval

Let your employees raise their expense claim via CompanyControls to streamline the expense process.
Expense Claim
Staff can raise their weekly or monthly expense claim over time, adding expenses as they occur. Expenses can include expenditure in any currency or mileage at pre-set rates. Advances and returns can be included in the claim. Invoices and receipts are uploaded to support the claim.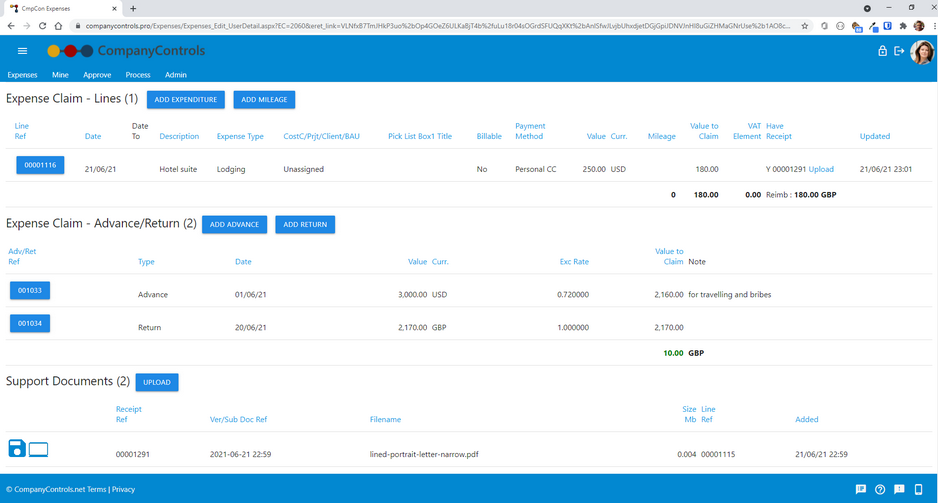 Approval Process
The employee can submit the expense claim by digitally signing the claim. This sends an email to their manager for their approval. A central expense approver can also approve the claim. Either can return the claim to the employee with queries. Approval will move it forward to payroll who can process it or query it back to the employee. The employee can keep track of their expense claim's status including digital signatures and its payment status. Multiple claims can be raised to separate standard expenses with non standard ones.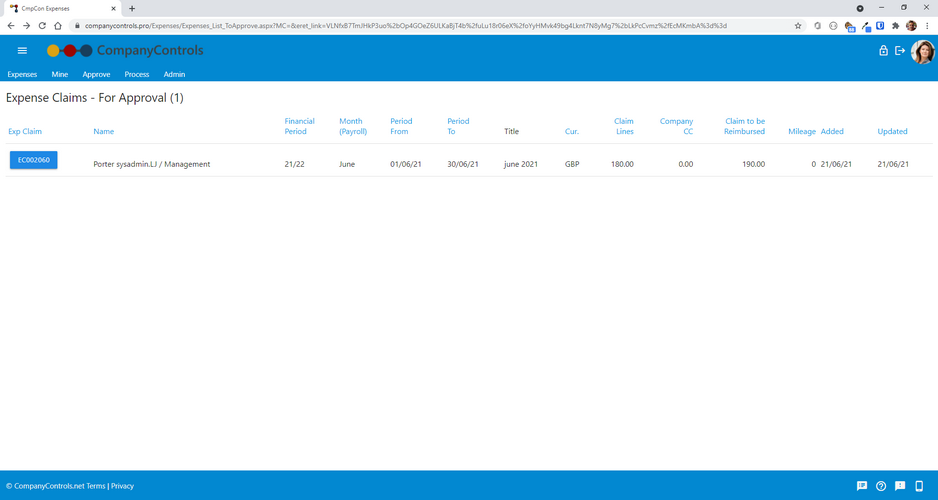 Adaptable
Your own business expense categories can be added to assign expenses to and a powerful report to export the cleared to pay, weekly/monthly expenses run. Claim lines can be in any currency that you allow with an exchange rate of your choice. Value Added Tax on a specific claim line can be overridden by payroll prior to being cleared for payment.