Task Management
Corporate task allocation followed to completion

Issue and keep track of your tasks via CompanyControls
Issue Tasks
New tasks can be issued to yourself (either public or private), for someone else, a department, the whole company, a selection of staff or a selection of departments. Tasks issued to specific, named individuals have to be accepted (to confirm receipt and agree to the terms of the task e.g. timescales) or they are returned to the originator to be reallocated. Tasks issued to a department can be accepted by an employee in that department or allocated by the departmental manager.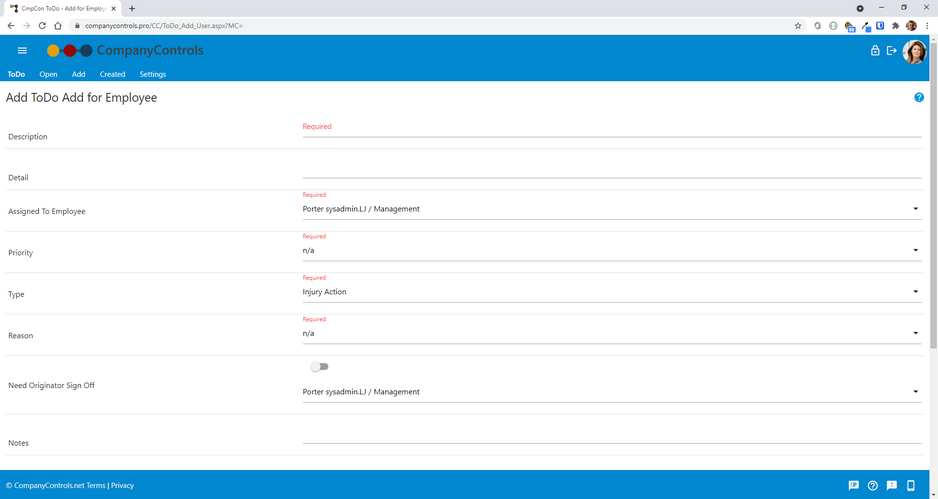 Completed Tasks
Progress Notes can be kept with tasks to follow progress and the status can reflect the headway to completion. The originator can request that completed tasks are returned to them for final sign off to assert satisfaction or as a reminder to trigger the next step.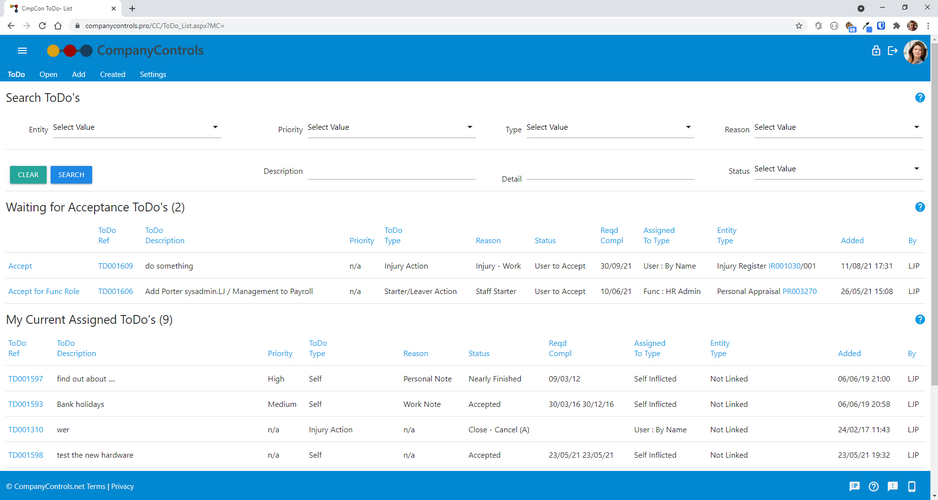 Automatic Tasks
Other business modules utilise the tasks module to raise tasks to key or specific individuals in your business e.g. sickness (manager to contact long-term sick employee), injury (implement lessons learnt) and performance reviews (goals and objectives & templated tasks).