CompanyControls Introduced
CompanyControls is a Business Management system for you and your employees, to streamline HR, Admin, Health and Safety, Accounts and Operational processes for your busy business.
"It has saved hours and hours of administrators time" ​
CompanyControls is a crucial selection of business solutions. Each one is designed to be uniquely powerful and adapt precisely to fit your business. They streamline your communications, improve record keeping and reduce errors while saving everyone valuable time in the process.
CompanyControls can be used by one or two key individual OR as a powerful web-based, self service system used by everyone.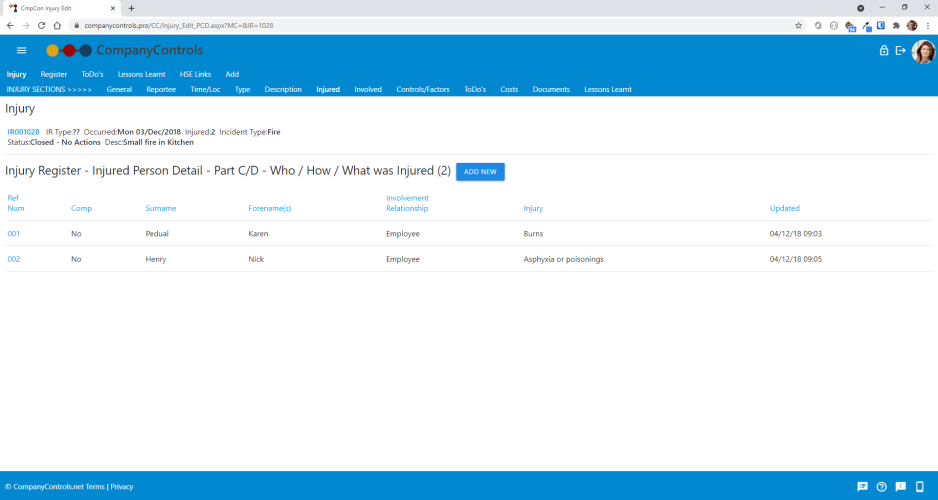 Why CompanyControls?
CompanyControls includes a wide selection of intelligent and versatile business systems that can be enabled and setup independently of one another.
Our focus is to provide flexible software that can meet your business needs now and extend to meet your needs in the future. Our powerful HR and business management software will fit neatly and work hard in your company - giving you a higher level of control and access to information that paper forms, spreadsheets and wall calendars can not provide.
Extremely Adaptable
Every business is different and CompanyControls is built to allow your business to thrive in the way you have in the past, guided by professional advice or choices you make in the future. Adaptability is key to your success and it is enabled in the core of CompanyControls.
Wide range of modules
A selection of key business areas are built into our powerful business management system. Enable only those areas that are immediately useful and hide others to implement at a later date.
Attentive Support
You are never on your own. Our support team is available to help you make the most of CompanyControls and this starts by helping you setup your site to answering how-to and HR questions and exploring new solutions to the real business problems you're facing.
Affordable
We have priced CompanyControls to make the adoption of just one module a cost effective proposition. More benefits per unit cost comes with additional modules implemented. Make the most of your investment by making the most of CompanyControls.