Injury Register
Record and analyse all Accident, Near misses and Injuries in your workplaces

Record all accidents and near misses in your places of work for all people (employee, self-employed person or member of the public) who frequent them
Quickly Capture any Accident
Simple one page form to capture the accident as it happens. Health and Safety Officer is notified depending on the severity of the accident and the types of injuries, if any, that occurred. Subsequently, completion of more detailed information about the accident should be carried out by the appropriate person to satisfy RIDDOR duties and responsibilities.
The accident record should be completed based on the severity of the injuries or the potential danger of a similar incident causing significant injury in the future. The following areas are available to complete:
Person Reporting the injury
Time and location of accident
Type of accident
Description of accident
Injured Persons
Involved Persons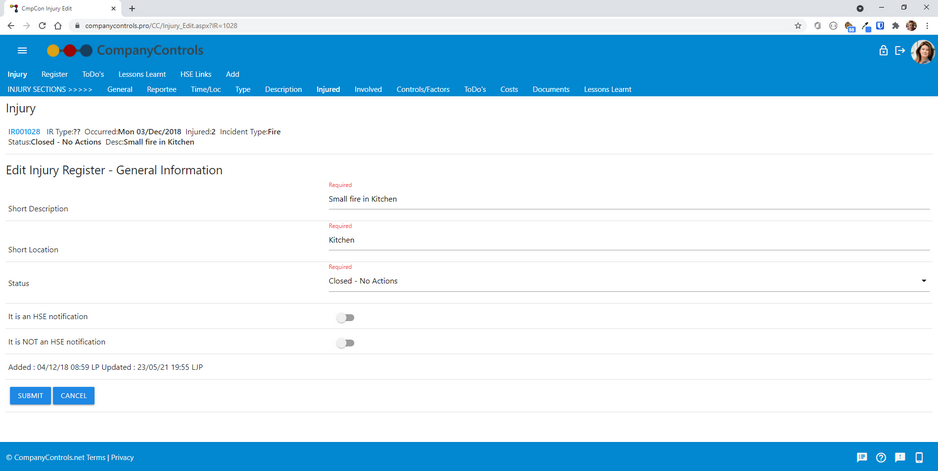 Accident Analysis
CompanyControls can help to walk through the reasons why the accident happened and look at the impact on the business and how to reduce the risk of it occurring in the future.
Factors that led to the accident
Tasks to mitigate it happening in the future
Costs Analysis
Supporting Documents
Lessons learnt