Company, Groups (departments) & Lists
Accurately reflect the hierarchy of your business

Build a virtual representation of your business in CompanyControls to manage groups of people and their managers.
Company and Groups
Multiple business can be added to one CompanyControls site to manage a family of companies. Underneath those companies are the groups (departments) and their managers. No manager of a department can be made a leaver before their position as manager has been replaced. Employees call one department their Home Group and this ensures every employee always has a manager. Careful consideration should be taken to ensure the departments and specifically the approval routes are correctly setup. Organisation Charts are available to graphically present the current setup. Adjustments can be made and new departments added at any time to reflect new teams.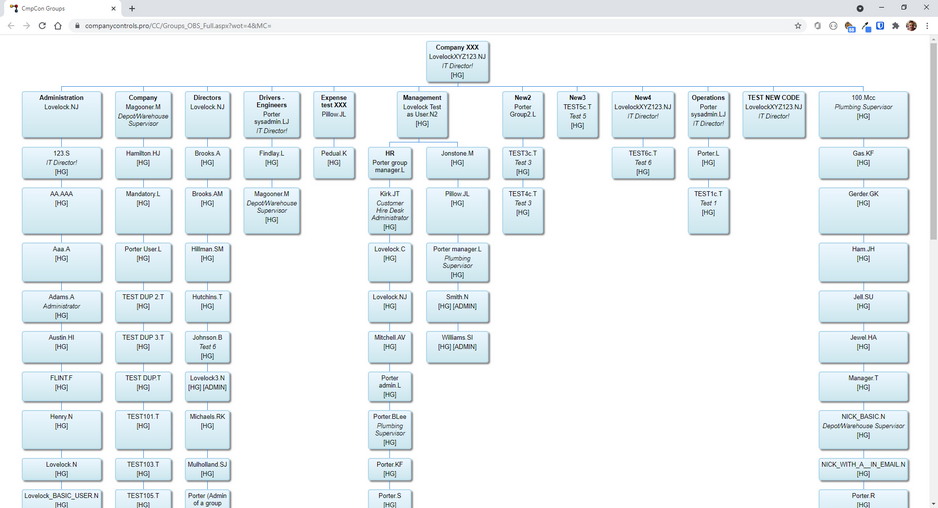 Lists
In order to mirror the true nature of your business, some groups of staff may be related outside of their department or group. When this is the case CompanyControls uses Lists. A number of employees can be added to a list and the lists used throughout CompanyControls.