Equality, Diversity and Inclusion
Measure your Company's diversity

A discreet, adaptable questionnaire to ask your employees personal and private questions to examine your company's diversity.
Questionnaire
The questionnaire is access protected by the employees password to ensure it is not available to passing eyes. It is pre-written with ACAS advised 'protected characteristics' questions to include ethnicity, disability, sexual orientation and religion & beliefs. Specific employee answers are only available to that employee. Other pertinent questions gathered elsewhere in the system are pulled in to the report and include age, gender and length of service. The questionnaire can be completed by the employee at any time, multiple times.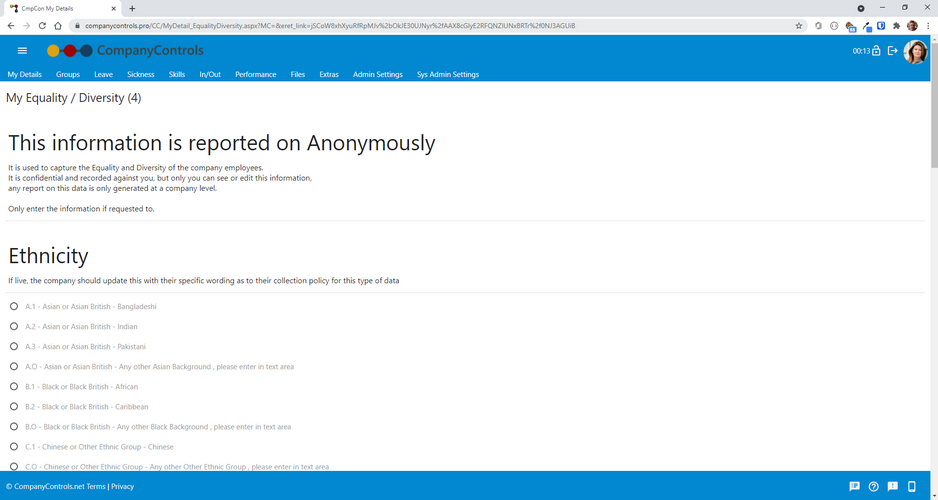 Equality Reporting
Full control of the questions and answers format is available and additional question/answers can be added as required. The reporting ranges can be adjusted to collate answers into your preferred groupings.